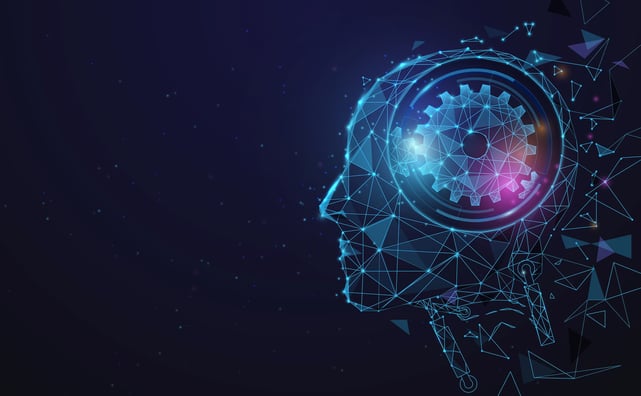 The COVID-19 pandemic has impacted quick service restaurants (QSRs) in ways we could have never predicted. For example, tightened safety protocols and changing consumer preferences have dramatically accelerated the industry's use of artificial intelligence. In fact, according to Polaris Market Research, the service robotics market is expected to grow from $13.1 billion in 2017 to $54.4 billion by 2026.
Let's explore how customer-facing AI is not only helping QSRs respond to the pandemic but also delighting tech-savvy customers, boosting food sales, and decreasing operational costs.
What Is Artificial Intelligence?
Investopedia provides a user-friendly definition of AI:
"Artificial intelligence (AI) refers to the simulation of human intelligence in machines that are programmed to think like humans and mimic their actions. The term may also be applied to any machine that exhibits traits associated with a human mind such as learning and problem-solving."
An essential subset of AI is machine learning. Machine learning automates its own model building. AI programs use algorithms that are iterative; i.e., the models learn by repeated exposure to data. As the models receive new data, they "learn" from previous computations. Learning grows exponentially through experience.
AI and machine learning have exciting applications in many verticals, including but not limited to the quick service industry.
5 QSR Tech Applications That Leverage AI
1. Voice Ordering — "Tell us what you want."
Voice-activated virtual assistants like SiriⓇ, Amazon's AlexaⓇ, and Google HomeⓇ have played increasingly important roles in the retail space. According to Statista, 3.25 billion people currently use voice-activated search and assistants worldwide. By 2023, that number could hit 6.4 billion.
Consumers are already using this tool for searches like "find restaurants near me" and "where is the nearest McDonalds?" As adoption of voice-activated search continues to increase, quick service restaurants will need to find new ways to adapt and accommodate consumer preferences. One way is by implementing voice assistant-enabled ordering.
At Denny's, for example, customers can easily order delivery at home through their Amazon's AlexaⓇ. Likewise, Dunkin' customers can order through Google and have their coffee and donuts ready when they arrive at the nearest drive-thru.
Forward-thinking QSRs might consider adding voice assistant-enabled ordering to their drive-thrus or self-service kiosks. That way, staff can focus on quickly and correctly fulfilling orders while virtual assistants take orders and send them to the kitchen.
2. Facial Recognition & Digital Signage — "Your face is familiar."
Speaking of kiosks, digital signage with facial recognition technology also has interesting applications in the quick service industry. These displays scan customers' faces, gathering demographic information — such as age and gender — and displaying ads those customers are most likely to respond to. For example, a college-age person might see an ad about your restaurant's best meal deal while a middle-aged person might see an ad for the newest coffee drinks.
Facial recognition at self-service kiosks can also be used to recognize repeat customers and make suggestions based on their past order history. It's important to note this technology doesn't collect customer photos or personal information like credit cards. Instead, they rely on facial geometry and match the repeat customer's face with a previous order.
3. Food Delivery Management — "Your food is on the way."
Mobile orders have recently skyrocketed in popularity, and not just because of the COVID-19 pandemic. Consumers have long appreciated the convenience.
Artificial intelligence is a valuable tool for quick service restaurants trying to process and fulfill orders quickly. AI has the ability to choose the best and quickest delivery routes around traffic congestion. Delivery management tech also monitors the drivers' progress, can send them quick instructions to save time, and keep customers informed on the status of their food order.
4. Restaurant Insights — "Data is king."
One of the greatest strengths of AI is how it collects big data, giving businesses valuable insights into their daily operations. When integrated in your restaurant's point of sale (POS) system, for example, AI can:
Predict a spike in foot traffic based on such factors as the weather or scheduled local events. The system can then suggest increased staffing.
Suggest the optimum menu pricing to maintain profitability based on the cost of product ingredients and the actual prices charged by nearby competitors
Recommend a discount or promotion on menu items using overstocked or perishable ingredients.
AI is the ideal mediator between purchasing ingredients and supplies while managing your current inventory. An integrated POS system that leverages AI and machine learning help QSRs:
Track and order replacement stock based on actual food sales, menus, and recipes.
Compare up-to-the-minute sales data with actual stock levels.
Use that information to determine whether the kitchen staff is using the proper portion sizes and cut down on potential waste.
Eliminate guesswork and maintain the right supply levels and stock movement as one less task on the staff's to-do list
QSR Big Brands Have Taken the AI Plunge
AI-powered devices and machines are doing more work than ever inside U.S.-based fast food restaurants. Learn from some of the key players.
Starbucks uses AI for labor scheduling and personalized inventory management.
Taco Bell's in-store kiosks show up-sale suggestions based on the customer's order.
McDonald's has spent millions in acquiring an AI company called Apprente, which uses voice technology to take orders through its thousands of drive-throughs.
Domino's Pizza is folding in voice order machines throughout its franchises. The pizza giant is also working to add voice ordering capabilities for their phone ordering customers.
Kentucky Fried Chicken (KFC) is testing AI for drive through voice orders.
The Bottom Line
QSR tech and AI applications are helping quick service restaurants cut costs, streamline processes, gain valuable insights into operations, and — especially important during the era of COVID-19 — safeguard staff and customer health and safety.
If you or your QSR client are looking for qualified technicians to help you successfully deploy artificial intelligence, give Kinettix a call. Our team of highly skilled field technicians and project coordinators have years of experience helping quick service restaurants stay competitive and achieve their business goals.