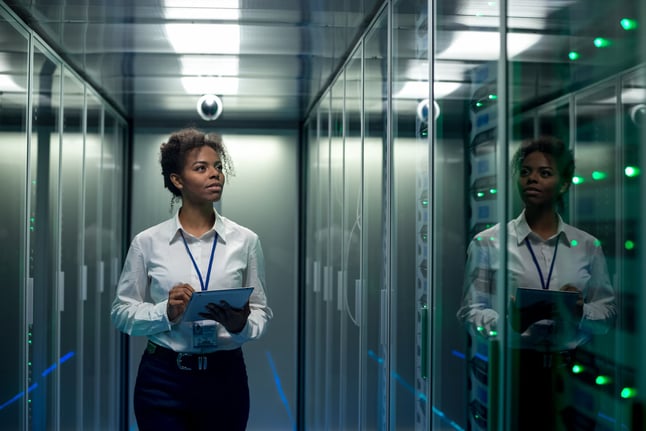 Restaurant IT and QSR tech vendors face unique challenges, especially when landing larger contracts with big regional, national, or global QSR chains. Physically deploying your IT or tech solution into a widely distributed network of restaurants goes far beyond your labor capacity, requiring qualified techs spread across entire regions or more.
Most vendors in this space turn to a QSR tech deployment partner to meet this challenge.
But how do you go about choosing a deployment partner? Doing so means staking some of your reputation on that deployment partner's network of techs, so there's certainly some risk involved.
As you work toward a decision, consider these five traits that you'll want to see in your QSR tech deployment partner.
A Large Network of Technicians…
First, you need a QSR tech deployment partner with a large network of technicians. Whether you're a small regional player or a national or even global powerhouse, you need an enablement partner with a large enough network of techs.
How large is large enough? It depends on your own scale, of course. But whatever your scale, you want a partner with enough techs that you won't be running into constant deployment backlogs and wait times.
…With the Right Set of QSR Tech Skills
Having enough technicians is crucial, but it's more like a floor or barrier to entry than it is a guarantee. You need a deployment partner with a large network of technicians, but you also need those techs to have the right set of QSR tech skills.
Why is this worth pointing out? Because some deployment partners are generalists or have other specializations. Their techs may be numerous and highly skilled. But if they don't have the right set of skills — the ones that matter for QSR tech and restaurant IT deployments — then you'll still be deeply unsatisfied with the partnership.
So, before you choose an enablement partner, take the time to consider what sorts of tech you'll be deploying in the foreseeable future. And then vet potential QSR tech deployment partners against those solutions so you know you have a good fit.
Global Coverage
As a restaurant IT or QSR tech vendor, you're constantly pushing for growth. But growth is hard, especially if it means pushing into a new market. The farther that new market is from your headquarters, the greater the challenges become.
As you grow, you don't want to have to deal with the headache of assembling a patchwork of deployment partners across regions and countries. Doing so would practically defeat the purpose of relying on a deployment partner at all.
So, when selecting a deployment partner, you should choose one with true global coverage. Choose a firm that has already done the work of contracting with local techs across global markets.
Your aim should be to find an enablement partner that won't flinch no matter how quickly or broadly you grow and no matter how shockingly large of a contract you may land.
Kinettix has this global reach already well-established, making us an ideal choice for companies that need (or might eventually need) national or global coverage from their QSR tech deployment partner.
The Appropriate Level of Transparency & Control
When you schedule a QSR tech installation, you have a very strong interest in knowing quite a few things about it. Even though you can't physically be on site to oversee installations, you need to know things like:
Whether the installation happens in the way that you directed

Whether it happens on your timetable
Whether the tech shows up at all
When any of these things don't happen according to your standards, it's you that looks bad just as much as the deployment partner.
That said, not every deployment partner is going to offer you the same level of insight into deployments. Make sure you have a clear understanding of how (and whether) the vendor will keep you up to date about deployment milestones.
Whatever degree you want to have in terms of transparency into deployment operations or control over deployment techs, make sure a deployment partner is willing and able to meet it — before you sign a contract.
Proven Track Record of Optimal Outcomes
Last, you should prioritize QSR tech deployment partners that have a proven track record of optimal deployment outcomes and satisfied end clients. You don't want to trust your solutions and products to a deployment partner that may or may not execute according to your standards and specs. You want a partner you can trust to get the details right.
Kinettix is a company that owns the outcome, not the tech. We've built our global reputation on this principle, committing with every client and on every call to achieve the right outcome, satisfying restaurants and vendors alike.
Choose Kinettix for Your QSR Tech Deployment Needs
Kinettix is a firm that embodies these five traits and then some. We have a large network of appropriately trained techs, with partnerships in all global markets. We offer deep transparency through our Dispatch1Ⓡ platform, and our track record speaks for itself.
Ready to see what Kinettix can do for your restaurant IT deployments? Reach out now.