DISPATCH1® DATA ANALYTICS
Powering Global IT Field Services
Enabling Robust Data Analytics
Kinettix Dispatch1® field services management platform uses the power of the Microsoft Power Platform Dataverse to put customizable data visualization in the hands of the user. All Dispatch1® data is completely optimized for Microsoft PowerBI to deliver rich visualizations, drill-downs, analytics, and AI insights.
Through the Kinettix Dispatch1® Client Portal, you will receive real-time reports of all active projects and services. Need to know how many sites have been completed as a first-time visit or the average time to complete a specific task in your multistep project? The Dispatch1® field services management platform allows customization of data collection and visualization to drive value through reporting.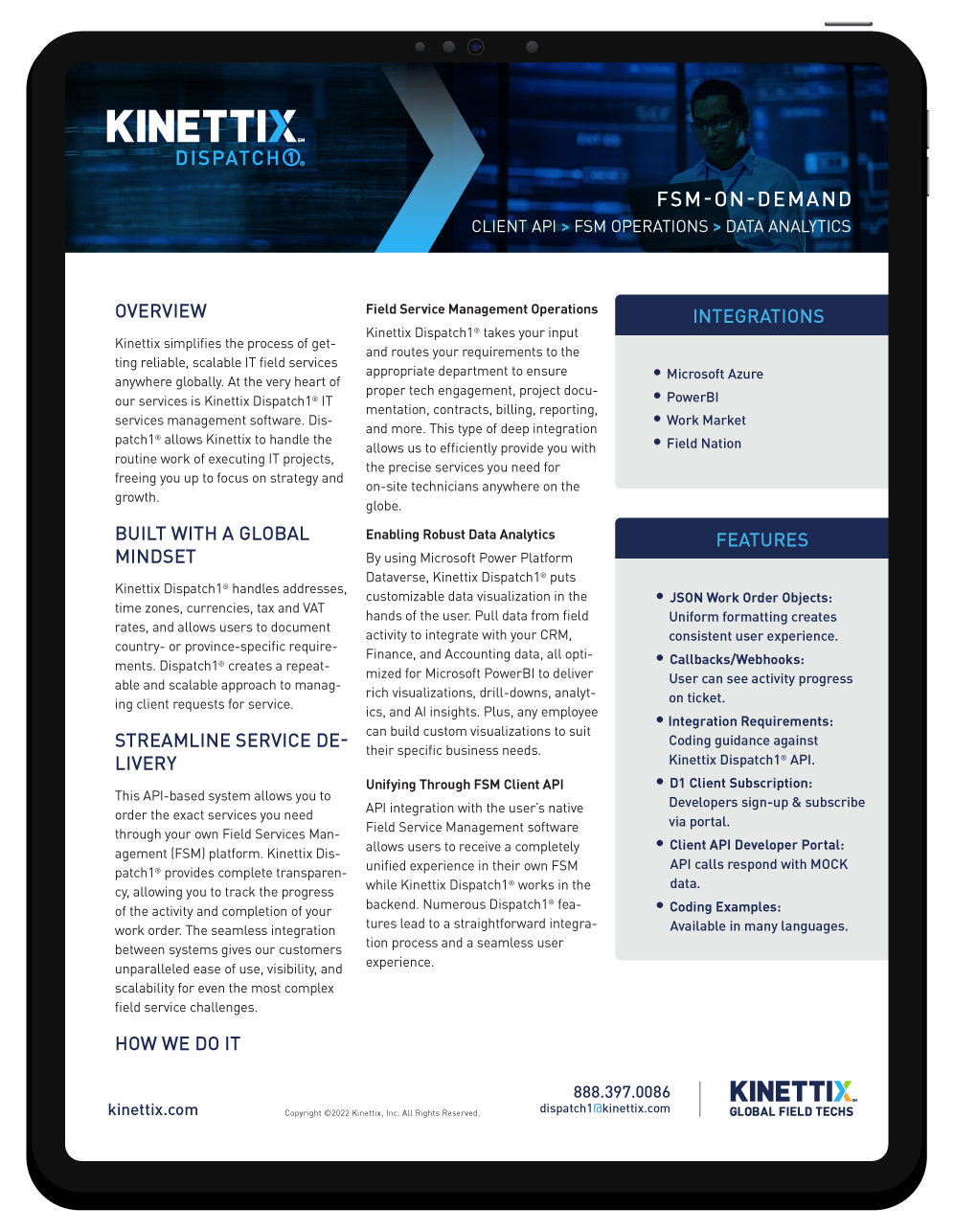 Kinettix Dispatch1® Overview
Sustainable competitive advantage and cost savings are mission-critical to scalability. This makes field services technician management platforms essential in this digital age of transparency, in order to free you up to focus on strategy and growth.