DISPATCH1® FSM OPERATIONS
Powering Global IT Field Services
Scaling Field Service Management Operations
Our powerful Kinettix Dispatch1® field services management platform allows Kinettix to scale our services to meet your needs for onsite technicians anywhere and anytime globally.
Kinettix Dispatch1® routes client requirements to the appropriate department to ensure proper technician engagement, project documentation, contracts, billing, reporting, and more. This type of deep integration allows us to efficiently provide you with the precise services you need.
Integrating with Kinettix Dispatch1®
Kinettix Dispatch1® offers two ways to integrate, the Client Portal allows direct access into the Dispatch1® environment for all of your service management needs and API integration into your existing Field Service Management software.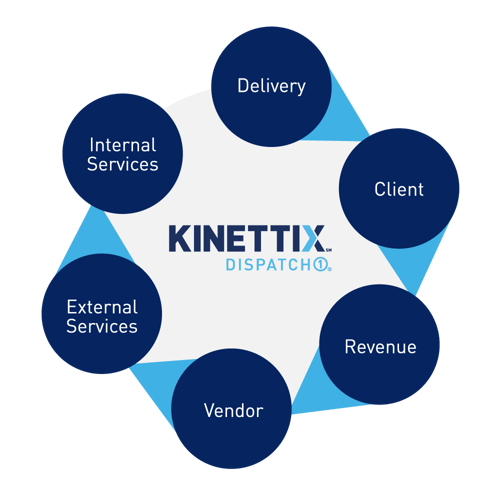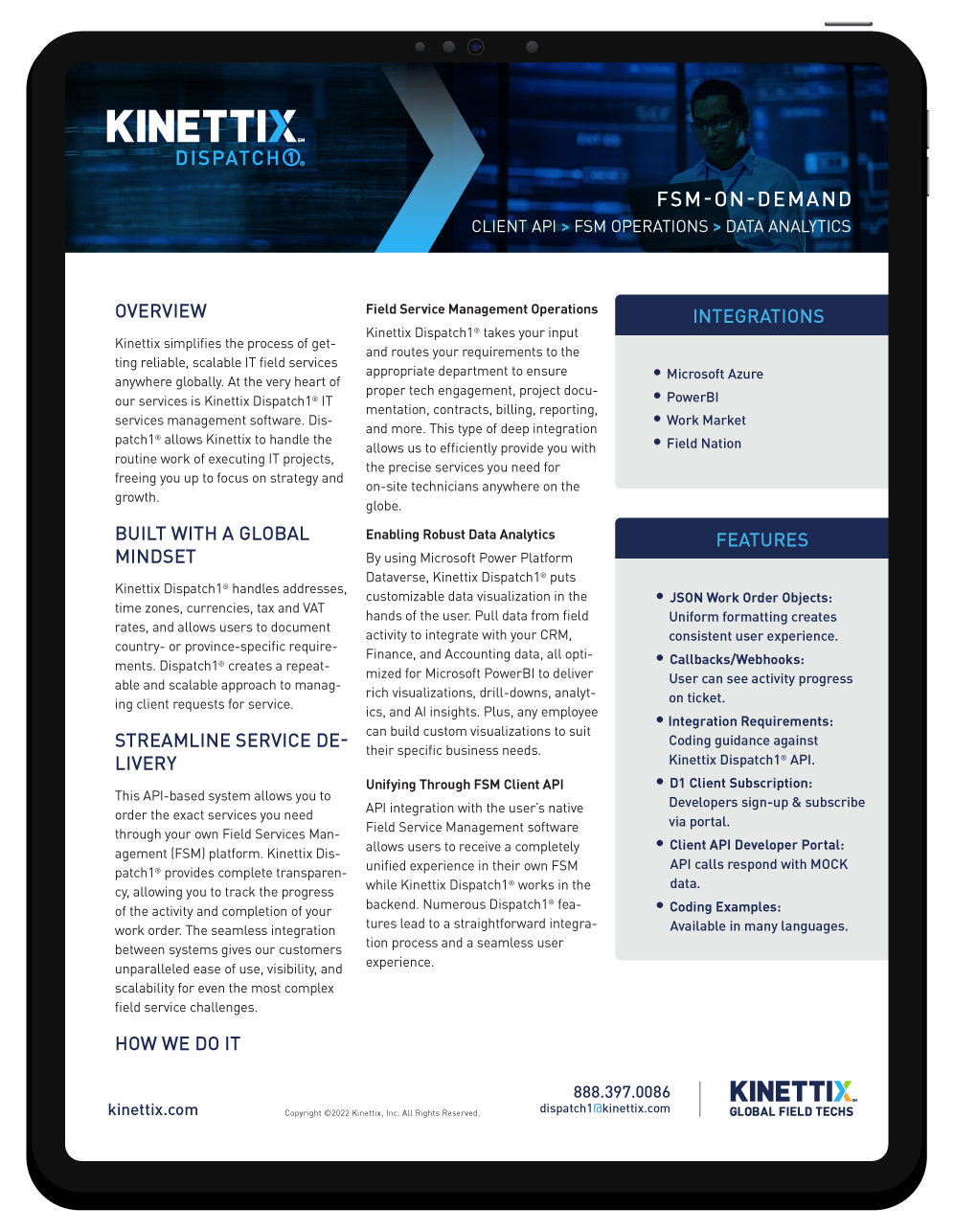 Kinettix Dispatch1® Overview
Sustainable competitive advantage and cost savings are mission-critical to scalability. This makes field services technician management platforms essential in this digital age of transparency, in order to free you up to focus on strategy and growth.