INDUSTRIES SERVED
Retail IT, Restaurant IT, Telecom IT, IT Service Providers, Managed Service Providers, and Enterprise Clients
ON-SITE AND REMOTE SERVICES
At Kinettix, we pride ourselves on having a deep understanding of the industries we serve. We feel this positions us to be a valued partner in the delivery of on-site and remote services. By understanding our client's business, we are in a better position to understand and eliminate challenges before they even happen.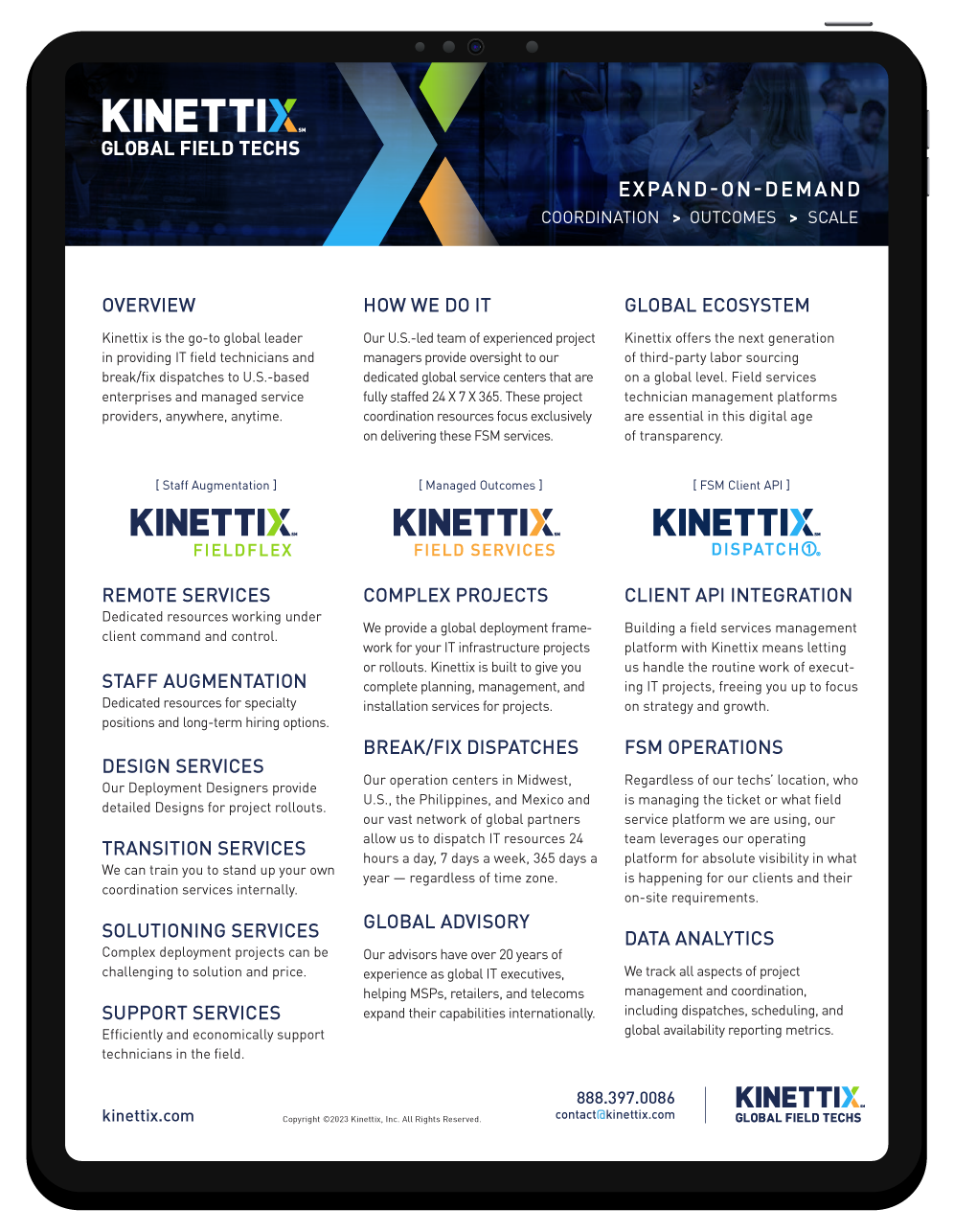 KINETTIX CORPORATE PROFILE
Learn how we help clients create local reach on a global scale.