OEM PROVIDERS
Field Services for Original Equipment Manufacturers (OEMs)
If you are a distributor of IT equipment from a large manufacturer, do not lose deals because you lack the field service capacity to handle large, multi-site, or international deployments.

No matter what technology you supply, Kinettix serves as a reliable field service partner that provides certified technicians anywhere in the world for your deployment projects. We work within the channel and can provide scale to meet surges in demand. Our project coordinators and technicians understand the requirements to successfully deploy new infrastructure and solutions.
Kinettix gives you the consistency and reliability of having a single source contact for all your local or global network equipment installation or repair services.
Contact us today to see how we can solve your IT field service challenges.
Kinettix uses certified technicians to provide field services for almost any OEM. Here are examples of how we have provide services for the following manufacturers:


MAKING NETWORK SERVICE SIMPLE
Kinettix makes getting the field services you need for your deployment projects simple. Here is how we ensure you get the help you need as soon as you need it.
Get the help you need via API portal, e-mails, phone calls, or federated chat platforms.
DEDICATED PROJECT COORDINATOR
You are immediately assigned a project coordinator, who serves as your main point of contact throughout the engagement.
We install and service devices from any equipment manufacturer. No matter what your field service need, our certified technicians can handle it.
Our 24/7 coverage and global network of technicians means we can have the help you need onsite within hours anywhere in the world.
Our standard pricing and Statement of Work ensure you will know your exact expenses before you start any engagement.
With service to over 200 countries around the world, we serve as a reliable partner to expand your business globally.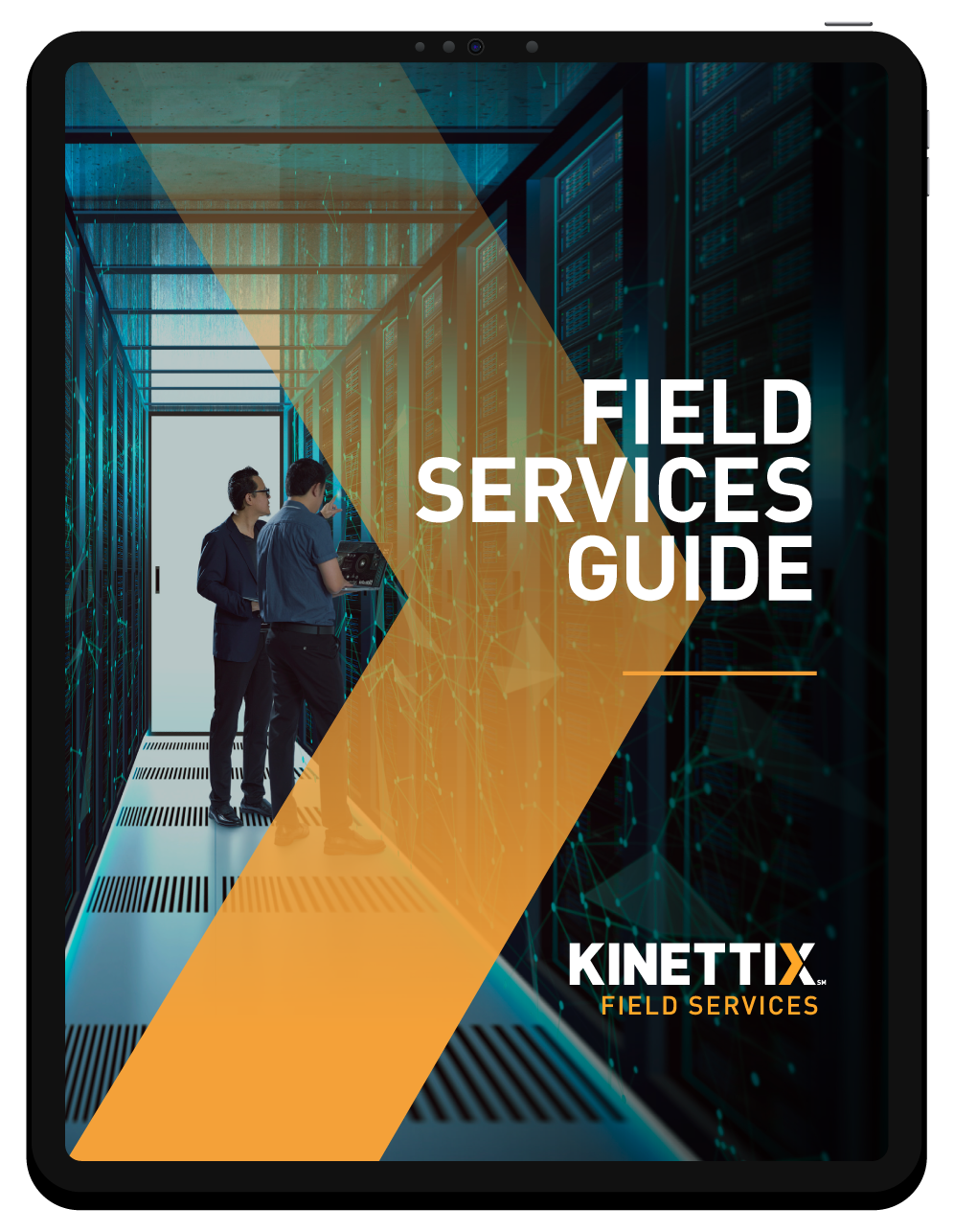 KINETTIX GLOBAL IT
FIELD SERVICES GUIDE
FIELD SERVICE DELIVERY AVAILABLE FOR DIVERSE INDUSTRIES AND IN DIFFERENT LOCATIONS ACROSS THE GLOBE.