TECHNOLOGIES WE SUPPORT
Global Field Services With Scalable Outcomes
ONE FIELD SERVICES PARTNER TO MEET ALL YOUR TECHNOLOGY NEEDS
At Kinettix, our primary goal is to alleviate the pain points often experienced with global deployments and field services teams. We minimize impacts to businesses during installations, keep work in scope, ensure that field technicians arrive when scheduled, avoid multiple revisits, and maintain accurate invoices and billing.
Utilizing our experience and global resources, we take the complexities out of multi-site and enterprise-level global deployments by creating a transparent plan of action and create repeatable, reliable success.
Because we are not restricted by country or OEM relationships and are completely hardware and vendor agnostic, we can focus on developing the best deployment solution for our clients.
We currently support the following technologies:
Kinettix is the go-to global leader in providing IT field technicians and break/fix dispatches to U.S.-based enterprises and managed service providers, anywhere, anytime.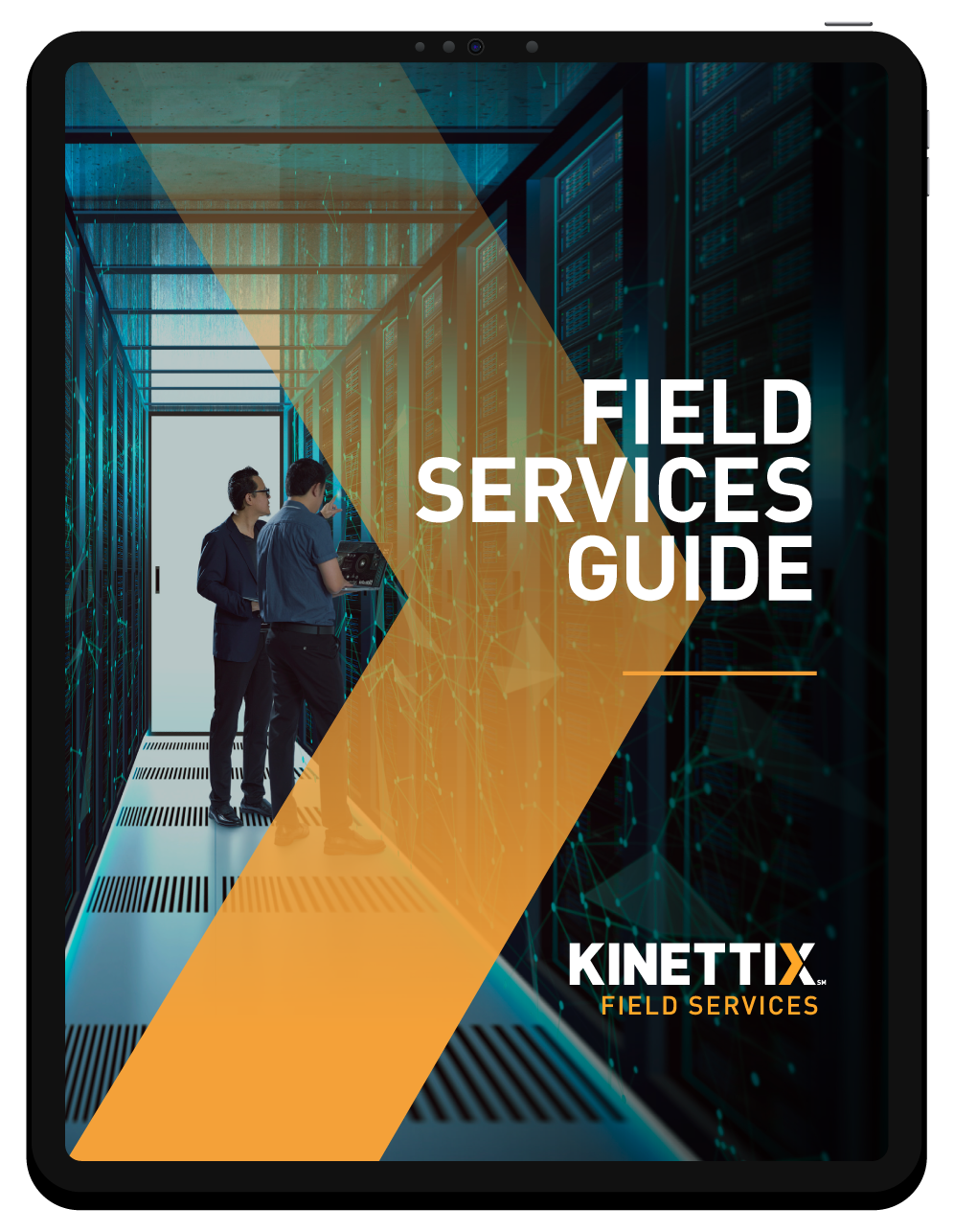 KINETTIX GLOBAL IT
FIELD SERVICES GUIDE
FIELD SERVICE DELIVERY AVAILABLE FOR DIVERSE INDUSTRIES AND IN DIFFERENT LOCATIONS ACROSS THE GLOBE.