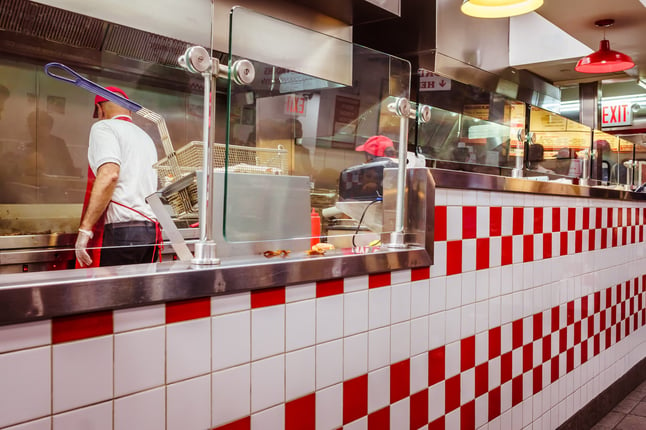 Managed service providers (MSPs) — and the quick service restaurant (QSR) operators they support — already know the value of outsourcing IT. Outsourcing IT, like anything else, allows operators to concentrate on their core business. The MSP is the QSR's de-facto IT department.
But what about IT projects that are beyond routine network maintenance and require QSR tech expertise or project coordination beyond the scope of what the MSP normally provides? As QSR tech evolves and fast food restaurants' needs change, MSPs need to bolster their talent pools in order to handle more advanced installations and upgrades. For many, these challenges are best addressed through outsourcing.
We talked about the struggle to find qualified technicians and other QSR IT deployment challenges in a previous blog. Now, let's dig a bit deeper and focus on the value of outsourcing restaurant IT deployments.
The Benefits of Outsourcing Restaurant IT
We covered this subject briefly back in November 2019 with our blog "4 Reasons to Outsource Your Digital Signage Deployment." The advantages — cutting costs, simplifying workflow, improving user experience, and compliance — apply to all kinds of QSR tech, not just menu boards and digital displays.
However, those aren't the only benefits of this model. Outsourcing restaurant IT can also help operators and MSPs quickly respond to new QSR trends as they emerge, such as the current increase in automation technologies.
Outsourcing & The Automation Imperative
According to QSR Magazine and Polaris Market Research, the use of automation, robotics, and artificial intelligence in the quick service industry has increased significantly. These advanced tools have been found to increase QSR efficiency, cuts costs, and provide valuable insights into daily operations. The COVID-19 pandemic has also accelerated the adoption of this technology as a way to safeguard health and safety.
When it comes to QSR automation, though, the internet of things (IoT) — meaning networked gadgets, controls, and work savings automation — reigns supreme. Drive-thru timers, for example, help to eliminate bottlenecks while IoT-enabled appliances improve food safety through temperature and humidity monitoring.
When a QSR operator implements a new QSR automation tool to save labor and operating costs, this new system or device must be compatible with the rest of their IT infrastructure. If not, buyer's remorse is bound to set in. It's like installing a payroll accounting system that doesn't deposit paychecks or adopting an inventory accounting system that runs independent of stockroom management.
Thus, operators can't rely on a standard IT team to get these tools up and running. They need a qualified restaurant IT partner with industry experience to help them get the most of the QSR technologies right out of the gate. They also need responsive support to maintain this technology over time — especially as the tools continue to evolve. Outsourcing can help QSRs accomplish these goals.
For managed service providers, on the other hand, the push for QSR automation can test the limits of their full-time workforce. To make your clients happy, you need to always have the right technician for the job. However, as QSR tech continues to evolve, so does your team.
Outsourcing can help MSPs find qualified technicians who specialize in these emerging QSRs technologies. No matter what your QSR clients need, you'll always have a technician with the right skill set ready to go.
Summary & Takeaways
The COVID-19 pandemic has placed a renewed imperative for automation in the QSR space, and MSPs must remain ready as QSR operators continue to catch up. Outsourcing can help MSPs and QSR operators remain resilient and agile — especially as automation tools continue to evolve and other QSR trends emerge.
If you or your client are looking for global field techs to install or repair QSR technologies, give Kinettix a call. Our team of highly skilled field technicians and project coordinators have years of experience helping quick service restaurants achieve their business goals. We also leverage a fully integrated platform called Dispatch1Ⓡ that simplifies single- or multi-unit restaurant IT deployments for repeatable, reliable success.