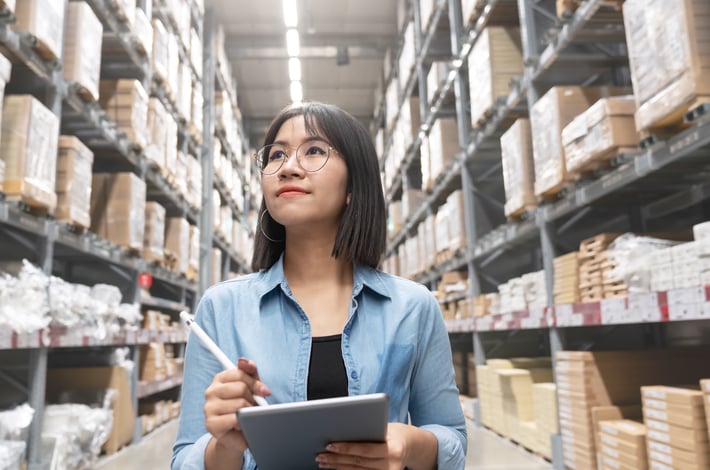 Finding the right qualified IT field technicians is an important part of any retail IT deployment. Whether you're choosing from your existing team or looking to find a new pool of candidates, you have options when it comes to hiring field techs.
Perhaps, in light of COVID-19, your company has needed to downsize a bit and lay off your full-time technicians. Or maybe you're trying to reduce travel so you're looking for IT field technicians who are local to your next job. You might also have a highly-specific job coming up that you need a specialist to oversee.
No matter why you're looking for technicians for your next retail IT deployment, it's important to have a plan for sourcing them when you need them. Let's take a look at a few ways you can go about doing just that.
3 Ways to Source Qualified IT Field Technicians
1. Use Your Existing Talent Pool
If you're looking to bring on field technicians for a one-off project, think about people you've worked with in the past. Have you hired freelance technicians for a similar project before? If so, make a list of those whose work you were happy with, and then try reaching out to them to see if they're available.
Ask the technicians you work with regularly if they know of anyone they'd recommend. They may have friends or colleagues who are talented and looking for extra work. Just make sure you thoroughly vet anyone before you work with them for the first time so you can be confident in your decision.
2. Contact Local Contractors
When planning for a retail IT deployment in another city, state or country, you might want to start doing your research and making phone calls to find local technicians. If you're doing this, you want to again make sure you're able to vet them appropriately. Depending on where your site is located, you maybe working with a language barrier, so find a way to properly communicate with them.
Speaking of communication, you'll also want to establish a way to transfer all necessary information, documents and contact information they'll need. This could be by using a field management system or some other method of communication. Whatever you choose, verify they will be able to access it whenever they need.
3. Work with a Global IT Staffer
Another option is to work with a third party that already has existing relationships with technicians in the location of your deployment. Global staffing options can feel overwhelming, so working with a partner can ensure you have the right technicians arriving at the right time. You don't need to go through the entire vetting process yourself, the dispatch partner has already done that.
You'll be able to rest assured that the technicians you contract will represent your company well. Because this global staffing partner has established relationships with technicians, you'll be able to meet any future needs your customer may have. The global dispatcher will also likely have a database or a field service management platform that allows them to quickly and easily find the right technicians who can fit your company's needs.
Choosing the Right Partner
If your company is looking to hire technicians to complete a retail IT deployment, partnering with a global IT dispatcher is a good place to start. Here at Kinettix, we have a robust network of skilled, qualified technicians who are ready to serve your customers and represent your company well. Our talent pool includes field technicians, project managers and project coordinators. We are ready to support you however you may need to ensure both you and your customers are satisfied. Contact us to learn more.