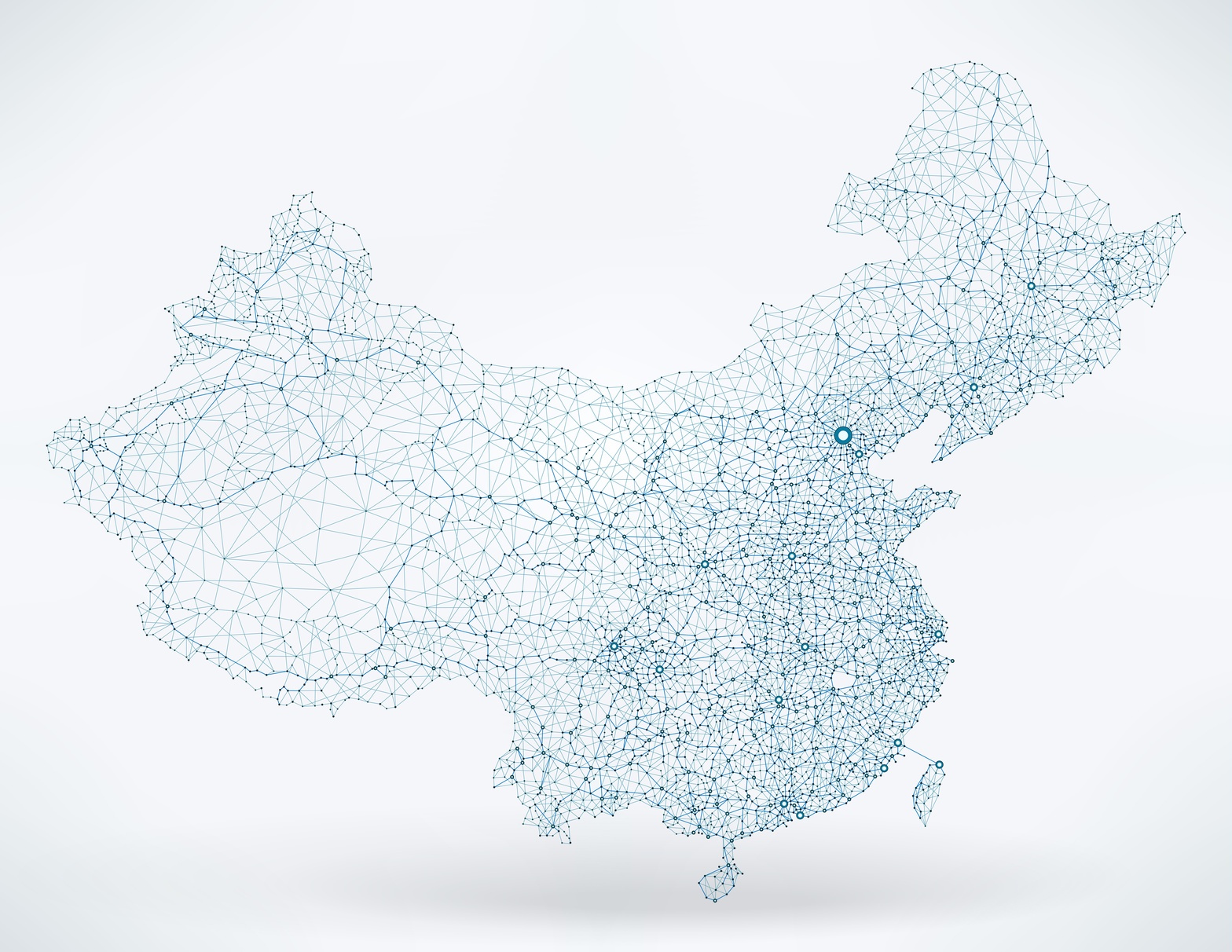 China is a massive market for telecommunications companies and, until recently, it was not very welcoming to foreign investments. Over the past decade, however, China has been gradually opening up its market to foreign IT and telecom companies.
That said, current geopolitical matters have caused a spate of new tariffs, taxes, and rules when it comes to foreign investment. How much this all impacts telecoms has yet to play out, but the uncertainty underscores the importance of working with a partner who has boots on the ground who can assess the shifting landscape firsthand.
With that in mind, let's look at some ways in which telecoms might be able to leverage China's new openness and subsequent growth programs to their advantage:
Silk Road Economic Belt and 21st-century Maritime Silk Road
Known simply as the Belt and Road plan, this is an economic development plan envisioned and launched by the Chinese President Xi Jinping in 2015. Here's how the official document describing the plan lays out its vision:
"It is aimed at promoting orderly and free flow of economic factors, highly efficient allocation of resources and deep integration of markets; encouraging the countries along the Belt and Road to achieve economic policy coordination and carry out broader and more in-depth regional cooperation of higher standards; and jointly creating an open, inclusive and balanced regional economic cooperation architecture that benefits all."
The plan is ambitious, aiming to create an economic zone that stretches beyond China and to the countries along the old, original Silk Road, which a series of trade routes inking the Far East with Europe.
China has committed some $40 billion in funding and the emphasis is heavily tilted towards creating a tech corridor, so there are potentially exciting opportunities for American telecom companies that work with the right partners.
Made In China 2025
This is a new Chinese policy that presents opportunities for telecoms but also carries some risks. If political headwinds are going to blow anywhere, it's here. Still, China's plan is create an economy build on tech dominance, much of it local and homegrown. But there will be opportunities for American telecoms willing to partner locally. You can read more about Made in China 2025 here.
Belt and Road and Made in China 2025 are two of the programs our partners in China specifically mentioned, but there are more to consider. Among them:
The Shanghai Pilot Free Trade Zone
This is the Chinese government's ambitious plan, first launched in 2013, to create an unprecedentedly open economy and lure foreign investment with tax incentives, fast-track approval of projects, and less bureaucracy. If all goes well, plans are in place to create additional free trade zones in Guangdong, Tianjin, and Fujian.
Cloud Computing Action Plan
This is an ambitious three-year plan that China unveiled in 2017 to become a leader in cloud computer and to "encourage Chinese cloud computing companies to explore and expand the global market, enhance participation in the world cloud computing industry, and actively absorb global sources including open source technology." Read more here. There are many opportunities here for the right IT or telecom company working with the right partners in China.
Internet Plus Action Plan
China has unveiled the Internet Plus strategy create an economy clustered around integrated mobile, internet, cloud, computing, big data, and internet of things all tied into legacy and traditional industries. There are plenty of opportunities for IT deployments as part of this plan, whether it be installing new point-of-sale kiosks or camera systems. Read more about Internet Plus here.
State Council Guidelines for Big Data Development
This is a Chinese initiative to encourage the development of infrastructure for support of big data. Again, there are great opportunities for the right project and partners. Read more here.
State Council National Informatization Guidelines
This is a five-year-plan that pours more resources into IT, including emerging 5G networks, smart manufacturing, and more with a goal of authorizing 15.3 trillion patents in the information industry. Read a full primer here.
There are no shortage of avenues for ambitious IT or telecom deployments in China. You have to have the stomach for some risk and monitor geopolitical developments closely, but if everything falls into place, you may enjoy a profitable journey on the new Silk Road.