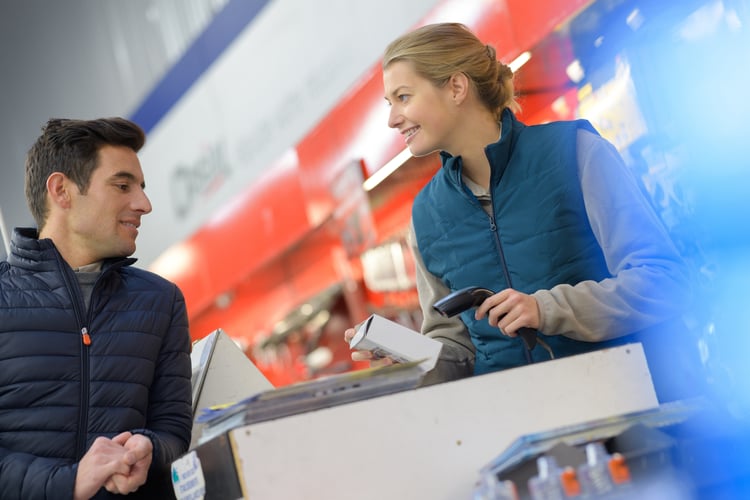 Around the world and across America, very few things feel "normal" right now. Very few, if any, businesses are operating purely "business as usual." It's no secret that COVID-19 has changed the landscape for global business in all industries, whether that's retail, healthcare, global IT, education or any other industry that comes to mind.
However, what we're experiencing right now isn't truly a "new normal." These current uncertain times make up the in-between phase. But there will be a new normal. When we finally reach the other side of this pandemic (and we will reach the other side), businesses, governments and people will find themselves needing to adapt to the modern climate.
The Current State of Business
In response to shelter in place orders, more businesses are allowing more of their employees to work from home. Companies are learning to take advantage of tools like video conferencing, cloud-based document sharing and digital messaging platforms. They are updating their infrastructure and, in the case of retailers, their retail tech in order to meet changing demands.
Businesses are also being innovative and creating new offerings, not just to be able to increase or maintain revenue, but to serve their loyal customers without interruption. Many gyms, for example, are offering online fitness courses to help fitness lovers stay active while at home. Art museums are giving virtual tours.
Tips for Moving Forward
We can all take a page from the companies who are adapting to the current state of global business. However, it's important to remember that we will get through this pandemic, and we will be given the task of creating our new normal. Let's look at some steps that industry can take to stay agile and get back to business quickly.
1. Start Adapting Now
Now that more employees have been given the chance to work remotely, this is likely not something that will go away. Sure, for some industries, this is just a patch to keep the company operating while people need to stay home. But for other companies, they're going to quickly learn that they don't need every person to come into the office every day. Some people might even be able to do their job more efficiently from home where they don't have coworkers stopping by to chat every 20 minutes.
The sooner your company can begin working with new platforms that allow remote work, the better. Begin working out the snags and difficulties now so that you can create policies and plans to go into effect after this is over.
2. Continue to Innovate
The companies that will make it through this crisis most strongly are those that can respond to the new demands of the market. Evaluate your business and your industry and identify processes that might get left behind and those that simply need an upgrade. Use this time to think about ways you can make your workflows more efficient.
When stay-at-home rules are lifted, chances are high that many people will be anxious to go and do things in public. Think about what attractions or deals you could offer to your customers to ensure your name will be at the top of their list.
3. Prepare for Less Business Travel
You might already be seeing this in your company and industry, but chances are high that people will be less eager to travel for work. As we experiment with technology and digital meetings during this time, many companies will potentially see that their travel budget isn't bringing a big enough return on investment. It's highly unlikely that business travel will go away completely. However, as technology continues to improve, companies could potentially shrink their travel expenses dramatically.
4. Watch for More Employee Benefits
Some experts are saying that on the other side of this pandemic are likely better conditions for employees. Companies might choose to increase their employees' wages or provide better benefits. This crisis showed how unprepared most people were for financial emergencies, and many businesses could emerge from this with the intention of taking better care of their teams. As it is, many companies are changing their sick leave policies in light of COVID-19. While these changes were made in the face of a health crisis, these changes could possibly become permanent.
Adapting to the new normal and getting back to business quickly are two goals that almost everyone is sharing right now. People want nothing more to go back to the way things were. While that won't be able to happen, it's quite likely that on the other side of this pandemic will actually be something much better and brighter than we had before.
If retail IT deployments are part of your plan to adapt to the "new normal," contact Kinettix. Our experienced team can help you source qualified field technicians as well as coordinate retail technology projects of any scale or scope. Reach out today to learn more.