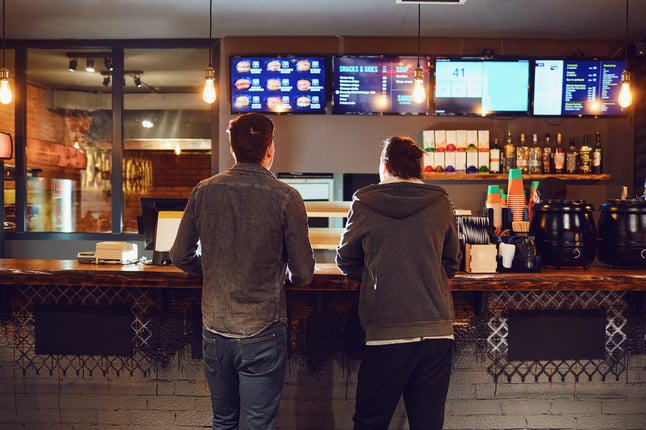 The preferences and habits of the modern consumer were already changing long before the COVID-19 pandemic. But some of those changes were happening pretty gradually, and quick service restaurants (QSRs) were often slow in rolling out updates to meet them.
Then came COVID-19. The pandemic kicked everything into overdrive, serving as a catalyst for both further change and for cementing changes already well underway.
As a restaurant IT vendor, you're creating and selling QSR tech solutions to restaurants and restaurant groups in a time of uncertainty and rapid change. Your clients need solutions that help them adapt to changing consumer sentiments and mindsets. Your own success, then, depends on your ability to bring solutions to market that align with evolving consumer expectations.
Consider these ways that the modern consumer is changing and how QSR tech can help restaurants adapt.
The Future is Omnichannel
Some QSRs were pushing hard into omnichannel ordering and delivery prior to 2020. The pandemic has now given everyone a hard shove in this direction. Online ordering, whether via app, mobile web, or third-party service, has become an integral part of operations. So did delivery services, whether in-house or third-party. These, too, tend to be tech-dependent.
Now that these solutions have gone mainstream, there's no putting the genie back in the bottle. Yes, dine-in service will continue to be important for many QSRs. But a world of dine-in and drive-thrus alone is a thing of the past.
Savvy restaurants are reconfiguring back of house to better accommodate multiple streams of orders and multiple delivery mechanisms. These reconfigurations are the perfect time to upgrade staff-facing tech throughout a unit.
A Renewed Focus on Sanitation
The modern consumer is far more visibly concerned with sanitation, again thanks to the influence of the pandemic. And while this emphasis may fade slightly, we expect consumer concern to remain elevated for several years.
Restaurants can adapt to this in conventional ways, of course: increasing cleaning regimens, refreshing interiors for a fresh look that gives the appearance of cleanliness, and so forth. But there are tech solutions to consider as well. Self-sanitizing kiosks are one emerging option, as are touchless kiosks that allow customers to interact via smartphone.
Other tech-centric solutions that touch on sanitation may be just around the corner or could even be an avenue for product exploration.
The Push for Customization & Accuracy
Consumers increasingly want access to accurate, transparent information, and restaurants need the flexibility to adjust their offerings in real time. Supply chain issues seem almost omnipresent, leading to menu item unavailability and temporary price hikes.
Going digital both at the counter and the drive-thru allows restaurants to keep information on both fronts up to date, removing items that aren't currently available and dynamically adjusting pricing if necessary.
While many large QSR chains have already made the switch to digital, there are plenty of smaller groups (or franchises of the large chains) that have yet to make the switch.
Automation Technology Helps Overcome the Staffing Shortage
QSR consumers may or may not know about or understand the staffing shortage plaguing the industry. Whether they do or not, few have much patience or compassion for the difficulties QSR managers are facing.
In other words, consumers have roughly the same expectations regarding level of service as they did before the staffing shortage, but restaurants can barely keep up.
Automation technology can play a role in overcoming the staffing shortage, allowing restaurants in some cases to reallocate staff to customer service needs.
Mobile ordering kiosks, online ordering, better kitchen display systems and ordering intake mechanisms, and even limited automations for food prep can all help restaurants keep the focus on the customer experience by lessening staff load on other tasks. Again, we think the industry is ready for further innovation and disruption — once the right QSR tech product comes along.
Wait Time Allowances Are Shrinking
Customers in general seem less comfortable waiting for food than in years past. This again ties in to the pandemic, but there's more to the story. As some restaurants have found new efficiencies through new tech, omnichannel and so forth, they have shrunk the wait time window. Now, customers are expecting that everywhere. They want to order a few minutes ahead and reliably know that their food will be there when they arrive.
Get Your Solutions Into Restaurants Faster and More Reliably with Kinettix
As a restaurant IT vendor, you're creating solutions that can help QSRs meet the modern consumer where they are. Creating the right technology is only the first step, though: actually getting it into restaurants is another.
When you're ready to sell and deploy a new technology, you need an enablement partner with the right scale, reach and track record. Kinettix is the restaurant IT enablement partner you can count on, with a global network of relationships with local field techs and a deep bench of operational talent.
Ready to step up to better deployment of QSR tech? Let's talk.