Do you rely on a team of field contractors to provide tech service and support to your customers or possibly even to your own network of offices and locations? If so, you know the key to field tech success is fast communication. Faster communication means faster deployments, which means improved service and results.
Fortunately, field contractors have embraced technology as a regular part of their day-to-day work. A study from Field Nation found that 87 percent of field contractors bring two or more devices with them to onsite jobs. Cell phones were the most commonly used devices, followed closely by laptops. GPS, tablets, and digital cameras rounded out the top five.
They're not bringing these devices because they have to. They're doing it because they've made a personal investment in tech. They believe that tech helps them provide better results and perform more efficiently. The survey found that 72 percent of contractors pay more than $100 out-of-pocket on data each month and that more than half pay to replace their devices every two years.
Since field contractors have embraced tech as a critical component of their job, the means are in place to implement rapid, real-time communication. But what's the best mechanism to relay information to your field team? Text message? Email? Phone calls?
The answer may be none of the above. Instead, consider an alternative solution: field management software.
How You Can Use Field Management Software for Rapid Information Distribution
Field management software (FMS) is an effective and efficient solution for scouting, hiring, and deploying contract technicians to your job sites. You can create a pool of talent in the software and then quickly sort and search for available workers. You can even hire talent directly in the software.
However, one of the most attractive features of FMS may be the ability to communicate in real time. Your field workers also have access to the FMS on their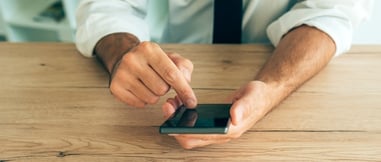 phones, laptops, and other devices. You can load all relevant data about a particular job into the FMS. When you hire the field contractor, they can then see that info in the job description.
You can also send direct messages to the contractor and even add information to the job description. There's no need to relay emails back and forth or play a round of phone tag. The information is all in one centralized, easily accessible location.
This information silo can be critical after the job is complete. The tech can document information about the number of hours the job required or exactly what work was performed. You can use that data to measure efficiency and effectiveness and to make judgments about which techs to hire again in the future.
Your field technicians are using cell phones, laptops, and tablets as a regular part of their work. You can leverage those devices to improve your field results and communicate more quickly. If you don't currently use FMS to manage your team, now may be the time to review your options.