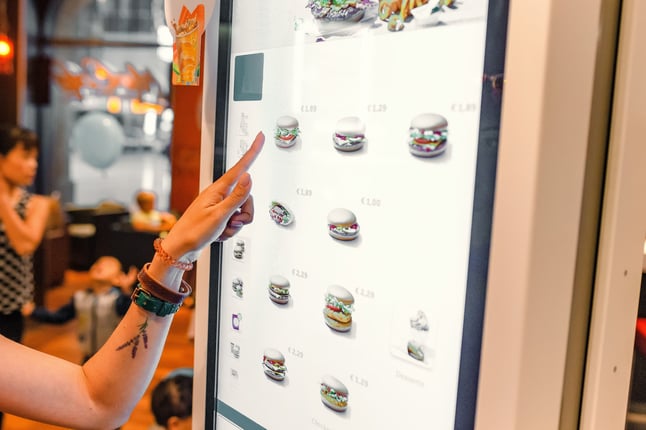 The COVID-19 pandemic has dramatically changed how we live our daily lives — and operate our businesses. Quick service restaurants (QSR), in particular, have had to quickly adapt to tightened food safety guidelines and increased off-premises dining.
But, as the industry moves towards a contact-light model, QSRs and the managed service providers who serve them will need to lean on frictionless technologies like QR-based menus and mobile payments to not only mitigate health risk but also meet evolving consumer expectations.
In order to create a seamless digital experience, however, QSRs will need to have reliable internet coverage. That's where wireless wide area networks (WWAN) come in.
Why Should QSRs Have WWAN Coverage?
From kiosks and digital signage to IoT devices and cloud-based POS systems, today's quick service restaurants require a substantial amount of bandwidth to support their daily operations. Naturally, the more QSRs rely on digital technology, the more cybersecurity concerns they're bound to have.
WWAN offers the best of both worlds — it provides robust and reliable connectivity with the backup and security of an optimized network. As a result, WWAN can help QSRs achieve a variety of goals such as improving customer experiences, streamlining operations, ensuring food safety, and expanding store formats.
This is especially important as QSR trends continue to evolve in 2021. Mobile ordering, for example, has become increasingly popular during the pandemic, which brings its own host of challenges and opportunities. Mobile apps — particularly aggregators like Uber Eats and DoorDashⓇ — can help new and prospective customers discover new restaurants. However, if the eatery doesn't have the technology needed to properly fulfill these orders, they may drive diners away.
WWAN provides a reliable, all-in-one solution that connects applications, tablets, WiFi and more. In turn, restaurateurs can efficiently track mobile orders from start to finish so customers can grab their food and go instead of waiting at the restaurant. Decreased wait times mean smoother order fulfillments and better customer experiences.
WWAN coverage also includes non-stop branch solutions, giving quick service restaurants a dependable backup in the event of an outage. "If our primary Internet connection fails, the network automatically switches over to LTE backup," says Vice President of Information Technology at Raising Canes, Vince Severns, of the QSR's Cradlepoint WWAN. "The store managers typically don't even notice they've flipped over to 4G." This feature of WWAN is crucial for providing continuous service and limiting downtime.
Finding a QSR Partner
Quick service restaurants are relying on cutting-edge technologies more than ever before. Therefore, WWAN coverage is needed to compete in a saturated market.
If you're looking to expand your quick service restaurant's wireless network or suspect that your current system isn't optimized, then give Kinettix a call. We'll run an in-depth site survey to assess your current network's signal strength and throughput speed. We'll also make recommendations as to where your LTE router should be placed for optimal coverage and connectivity.
We have a vast network of global field technicians who are skilled in conducting WWAN site surveys, so you can rest assured that they'll find the right solution for either your or your client's quick service restaurant. We also provide the survey kit on-site and can survey any size building anywhere in the world. So no matter where your business takes you, we're here to help.
The new year is the perfect time to improve your quick service restaurant's IT capabilities by expanding and implementing WWAN coverage. By working with Kinettix for a site survey, you can rest assured that your router will be placed in the best spot to optimize your signal and create the best possible experience for your customers and your team. Contact us for a consultation. To learn more about our site survey offerings, download this one-pager.