Innovation tends to split people into a few separate groups. There are the early adopters, willing to try a new solution out before it becomes commonplace. There are the traditionalists, who value the effectiveness of their current solutions over shiny new methods with an "if it ain't broke, don't fix it" mentality. And then there are a lot of others waiting to see if a tipping point comes where this new solution's benefits are well-established, and the adoption rate necessitates joining the trend.
IT field service management (FSM) software has reached that tipping point. Where once FSM software was simply a means to schedule and dispatch technicians to job sites, it is now—through its maturation into cloud-based platforms—an essential resource to manage an organization's delivery of field services.
---
Any KPIs that have proved troublesome for your IT field service operations can be improved through the automation and remote monitoring that your platform will provide.
---
Modern IT field services platforms and their robust capabilities are now an emergent necessity instead of a trend. Thus, it's important for anyone dealing with regular IT work to understand what benefits an FSM platform can offer, whether your IT needs involve routine infrastructure maintenance or enterprise-wide global initiatives.
Here are three reasons why you should consider making the transition to a field service management platform.
1. It allows you to acquire the best technicians
Workforce management is an essential part of FSM platforms, but the shift in the industry to using independent technicians requires a platform that can source on-site IT talent as well as it can schedule and dispatch it. Agility is the name of the game now—an organization's field service capability is based on how effectively it can utilize contingent workforces to scale to demand and find specialists to handle projects of varied scopes.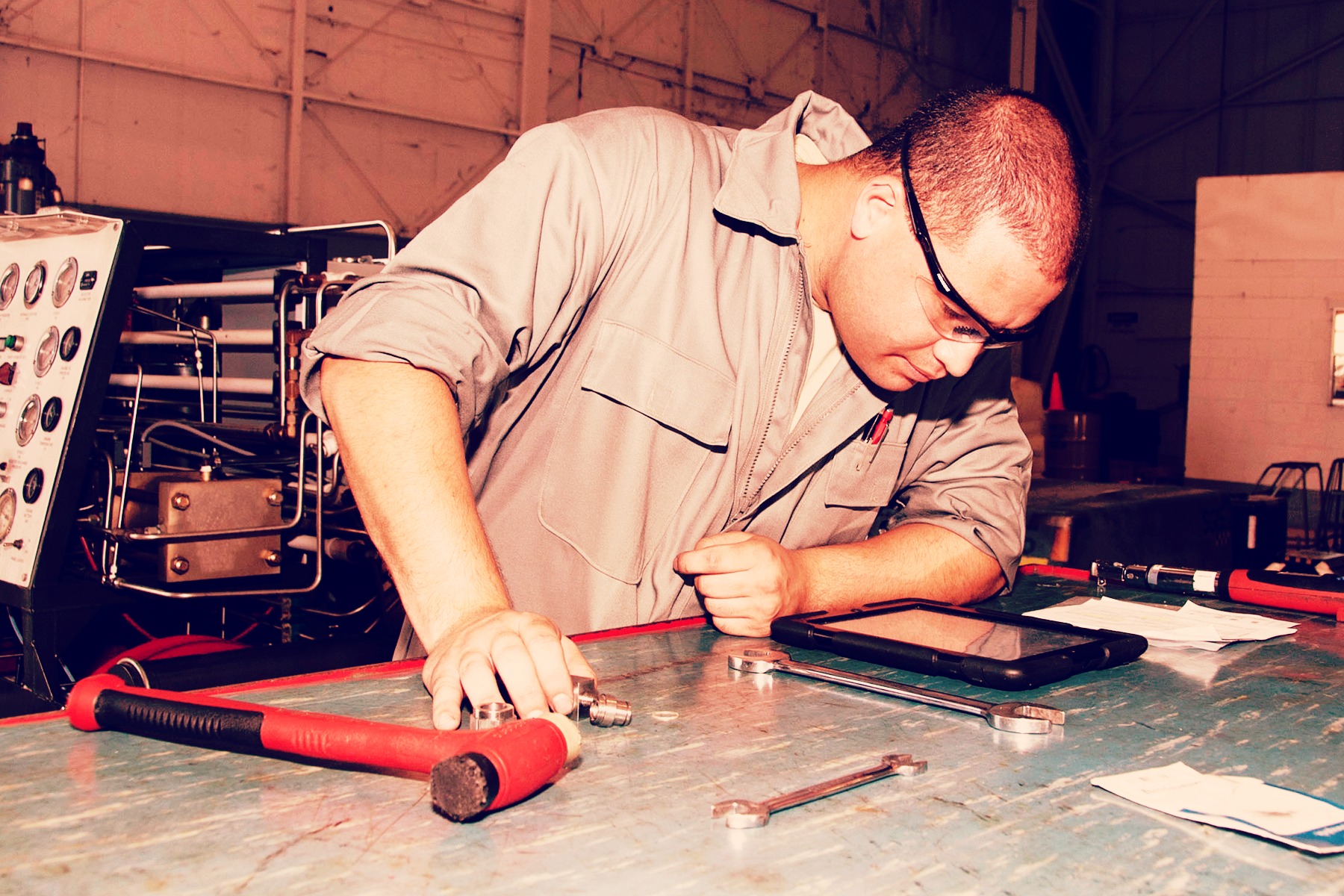 IT field service platforms can effectively screen online labor pool for technicians who are in the locations you need them, who have the skills relevant to deployments you're taking on, and who can be acquired for a stable, affordable cost. But more than that, utilizing a platform allows your organization to cultivate a talent pool of independent techs you can continue to utilize.
Instead of a third-party repeatedly searching for available talent for each new IT project, your organization can use a field service management platform develop a deep bench of reliable contingent workers that are available when and where you need them without the cost of maintaining a stable of expensive, in-house technicians.
2. It's smarter spending on field services
A common objection to adopting an FSM platform is the cost. Understandably, organizations worry about the worth of spending on a platform when they already have complex processes in place for field service management and are always trying to control their IT expenses. But an FSM platform's capability to simplify and unify the regular tasks of field service management offers a way to save real money without cutting into the quality of work.
Contingent worker acquisition, as outlined above, is one way that IT field service platforms can effectively control costs. Budgetary savings come from being able to pay independent techs market rate from region to region and scheduling the right amount of talent to prevent cost overages Savings also come from the ability to rigidly define each project's scope to prevent scope creep. The reliable, repeatable process for sourcing on-site talent for IT projects through a platform allows for budgets to be set with greater confidence every time.

FSM platforms allow your organization's IT work to run leaner, more agile, and more efficiently. They also allow you to add your current IT service providers to the platform, so you have one source for managing all of your field service needs. This enables a coordinated transition so that you can still use the same providers, and as you develop your own technical pool, you can adjust accordingly.
Beyond the ability to scale your contingent workforce as demand flexes, the platform also provides a conduit for improved coordination, communication, and knowledge sharing. This prevents lost time (and wasted cost) by getting independent technicians up to speed on your requirements while also eliminating costly retraining and easier remote supervision of each project's status.
3. It's a means to improve and grow
Whether your current IT responsibilities are global or concentrated in a specific region, a field services platform presents a means to improve what you're currently undertaking while setting yourself up to handle a wider scope or scale. This springs from the increased project management and coordination efficiency that is inherent to an FSM platform.
Any KPIs that have proved troublesome for your IT field service operations can be improved through the automation and remote monitoring that your platform will provide. Response times get smaller through automated ticket generation when equipment is faulty. First-time fix rates are improved through comprehensive project coordination done remotely in real time, and service-level compliance is better accomplished through the ability to identify areas that require improvement and the means to act on them. The entire project becomes more successful through clear and transparent knowledge sharing with all involved on a deployment.
When the time comes for expanding your field services' reach, your platform is equipped to apply efficient processes to new segments of a familiar region or wholly new global markets. One hidden benefit of adopting an IT field services platform is the partner you can acquire through it. Find a platform provider that will also be your FSM platform partner, one with connections, resources, and experience to help with strategy and execution for current and future IT undertakings.
A IT field services platform is an adaptable tool which can carry much of the workload of improving the quality and cost-effectiveness of your deployments and maintaining that level of efficiency. Find a partner that will help you build your platform with you, assembling a roster of reliable contingent workers worldwide, identifying areas of project management to improve, and leveraging platform capabilities to seize new opportunities.
Field service management platforms have reached the tipping point of now being essential to best-in-class project execution, and now is the time to make the transition in order to ensure continued IT success in your organization.