IT management's constant struggle is providing robust technological solutions for minimal cost. There's a certain tug-of-war between keeping pace with regular advancements in IT capability and staying within your established budget. Every organization wants the best state-of-the-art tech at their disposal, but getting that technology in place through enterprise-wide deployments that don't cost too much (but are well-executed) is a constant source of stress.
If you handle project management and coordinate field services, you no doubt feel the bulk of that stress. From maintaining a predictable, palatable cost for each deployment to finding qualified and available technicians, you seek certainty for all the variables in IT projects. You understand the importance of delivering a managed outcome that is predictable, scalable, and transparent.
Global field service providers like Kinettix understand the importance of delivering such end results with no surprises. But there are a lot of factors involved in the process of completing IT deployments—factors that make providing a managed outcome a complex affair that requires specific attention to various details.
Sourcing certified technicians
An IT project's viability is largely based on the quality of work that you can attain. Redundant costs that arise from hiring the wrong technicians the first time will cut down your IT strategy at the knees and quickly dissolve any trust between you and your IT partner.
First and foremost, you must find a trustworthy base of properly-vetted talent. Searching vendor markets can feel a lot like online dating to the unprepared. Sure, each tech will have relevant qualifications listed, but how do you know you've found one of the good ones before investing your time and money in them?
---
No matter the scope or specialty of a specific project, it can be boiled down to a simple projected cost of the talent and time needed to get it done right.
---
Field service providers use their experience with managing past projects to more thoroughly appraise technicians' capability for new deployments. The best providers build reliable talent pools based on that information to have preferred techs to go to for projects of any particular scope, scale or specialty. On top of that, IT providers need to have a deep bench to accommodate multiple large-scale deployments with no drop-off in talent.
Properly scheduling the right amount of talent for each stage of an IT deployment is equally important. The aforementioned redundant costs most commonly arise from misjudging the quantity and availability of technicians needed to see a project to completion. That leads us directly to the next major component of a managed outcome.
Quality project coordination
Project management and coordination (PM/PC) is the bread and butter of a field service provider like Kinettix. This includes many essential tasks that ensure a deployment is completed correctly, on time and at the predicted cost.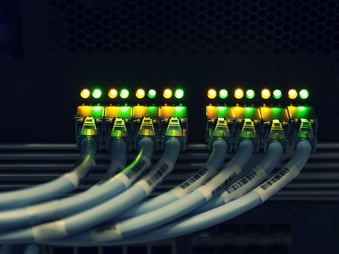 The process begins with ensuring the proper talent is in place when needed. Using the platform available to them, project managers and coordinators get clear ideas of technicians' availability and assign the talent accordingly to have the people in place for each step of the project while avoiding under or overbooking.
The assumption of risk prevention also falls within this scope. When the unexpected happens, providers can quickly procure trusted replacement techs to fill in any gaps in manpower and avoid extending the timeline for completing the project.
Clear, regular communication is vital for all parties involved in IT projects. The most effective PM/PC from a field service provider places transparency at the forefront, providing regular project status updates without the client needing to ask, giving on-the-fly reports if timeframes change due to availability issues and keeping a line of communication open for any questions to promptly be answered.
A clear definition of project scope
Transparency is a virtue in IT project management that global IT service providers must prioritize. This isn't just applicable to the aforementioned PM/PC communication. It also requires a comprehensive roadmap from start to finish for each project that keeps everyone involved informed of the timelines, expectations and scope of the deployment.
First, the client and vendor must draft a thorough statement of work (SOW) that defines the former's needs and the latter's capabilities. It's detrimental to both the viability of the individual project and the long-term health of this client-vendor relationship to leave any stone unturned in the SOW. It should serve as a realistic set of tasks and deadlines for every task involved in a clearly-defined project's scope. Everyone needs to be on the same page, from the entity spearheading the deployment to the technicians themselves, about what needs to be done, when and where.
It's the responsibility of the field services coordinator to define the total financial expenditure up front and deliver on that expected cost. No matter the scope or specialty of a specific project, it can be boiled down to a simple projected cost of the talent and time needed to get it done right. A transparent IT coordinator should never be vague in quoting the price of a deployment.
Powerful, capable, and connected IT service providers have to use their ability and expertise to dispel any uncertainty involved in delivering managed outcomes to IT integrators. Through a model built around transparency, repeatable structure, and trusted technicians, providers like Kinettix bring order to the chaos of global IT deployment. That means everyone from the technicians themselves to the IT integrators and clients like you receive a predictable, quality and timely outcome every time.