GLOBAL INSIGHTS
Insights delivered through our blog, case studies, whitepapers, guides, webinars/videos, and FAQs.
GLOBAL IT CONTENT FOR A CHANGING INDUSTRY
We recognize that most organizations not only need a contingent workforce but require services that are interrelated to international dispatch and deployment events. These needs can be as simple as remote ticket management or as complex as a multi-site, complex, and high value deployment project that spans the globe. Kinettix can help.
Our content covers on-site services, including dispatch, projects, and staffing as well as remote services like project coordination and ticket management. We also provide logistics, procurement, solutioning, and account management support for any size organization and any size event.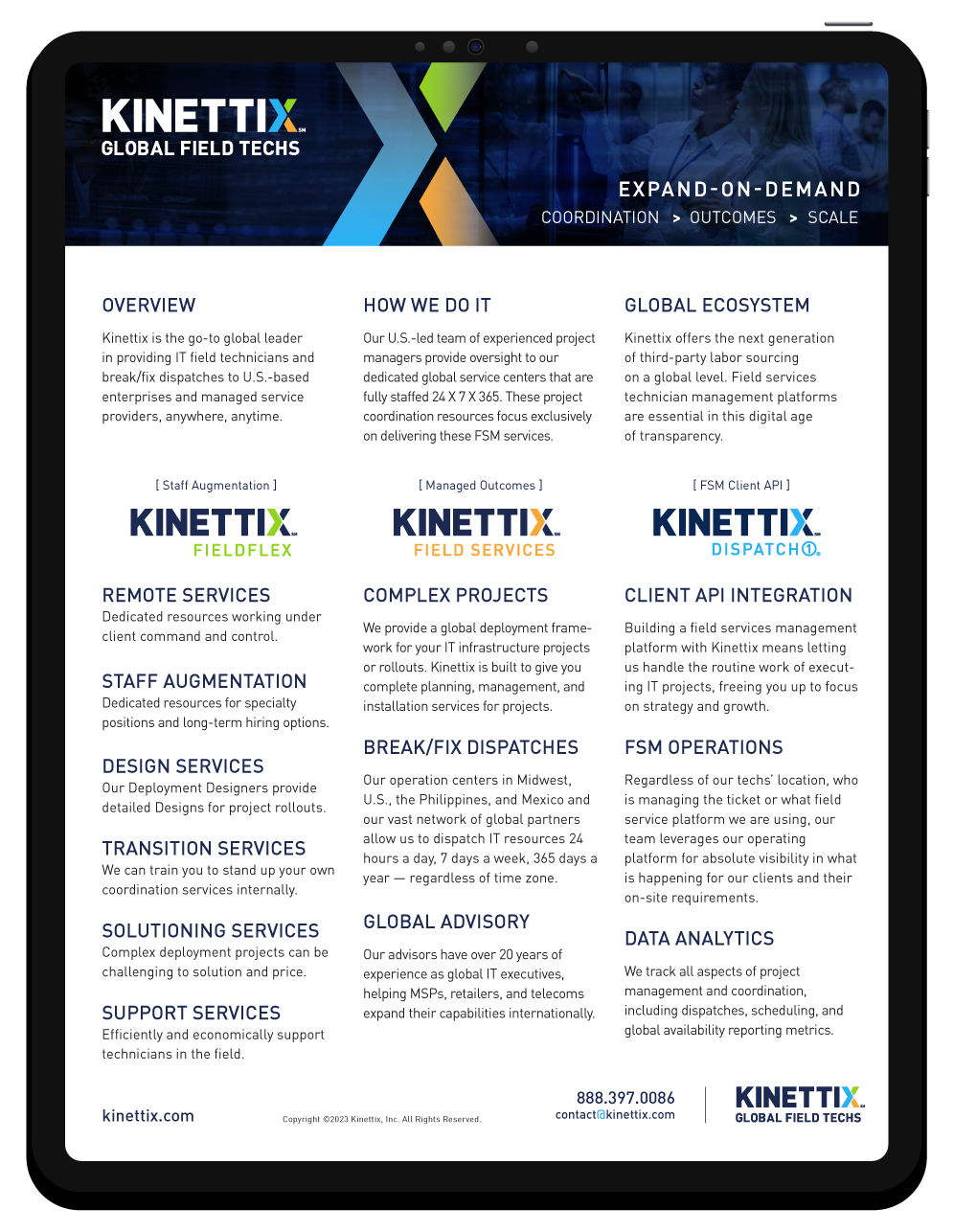 KINETTIX CORPORATE PROFILE
Learn how we help clients create local reach on a global scale.