WHITEPAPERS
Read Kinettix executive whitepapers on global retail technology and telecommunications challenges and solutions.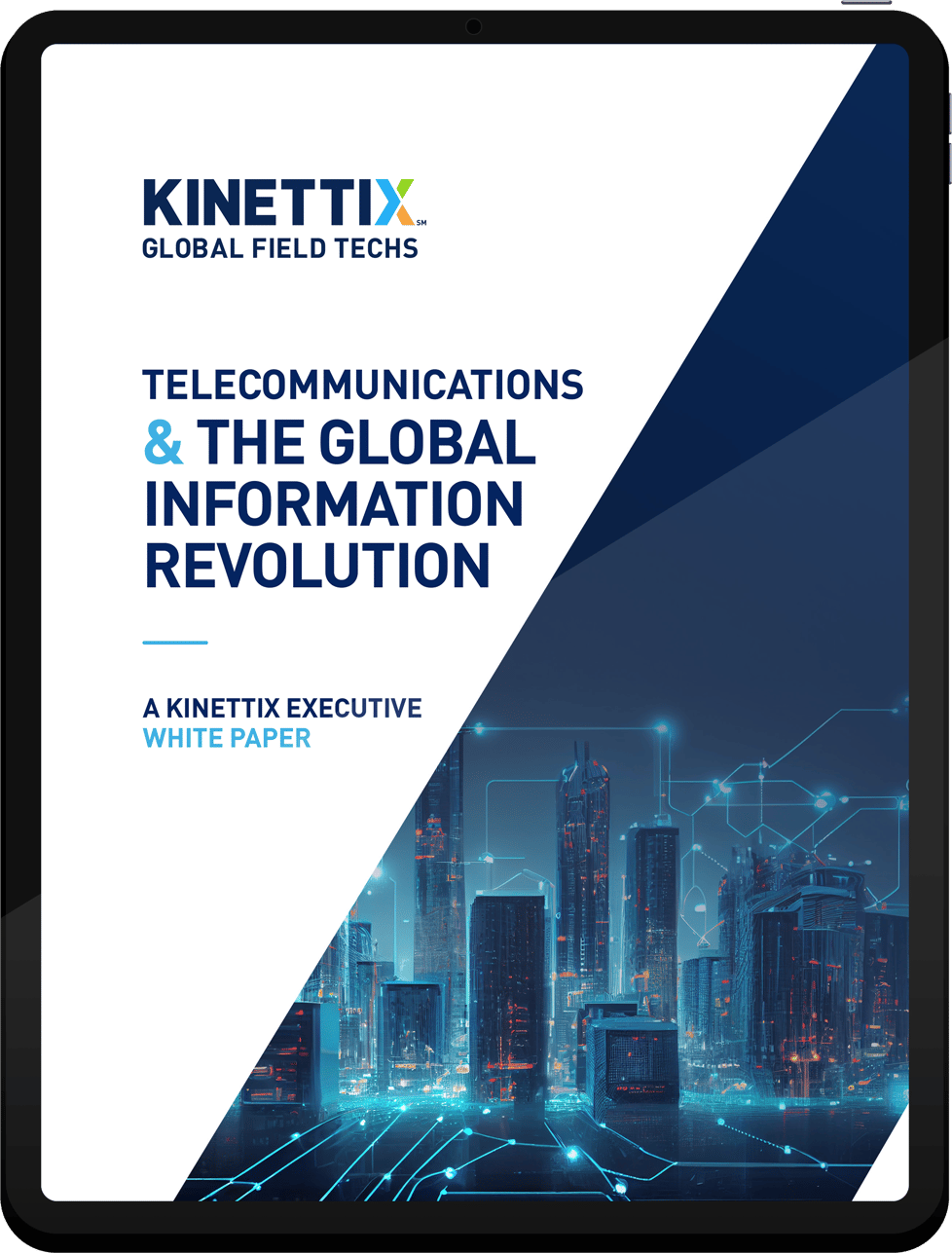 TELECOMMUNICATIONS & THE GLOBAL INFORMATION REVOLUTION
If you're planning a retail technology or telecommunications deployment in China, you're on your way to cracking the world's fastest-growing market. Consider that China has six cities with populations larger than New York City, and over 100 cities now with a population of one million or more
What do all these people mean? Opportunity. A vast reservoir of consumers with a voracious appetite for retail and telecom has emerged from this massive population.
If you're planning to undertake a telecommunications or retail technology deployment in China, make sure you have a copy of this Kinettix Guide.
Download it to learn about:
How to navigate the changing political climate

The Silk Road and Zones

Important terms, abbreviations and cultural considerations

What telecoms and retail managed service providers need to know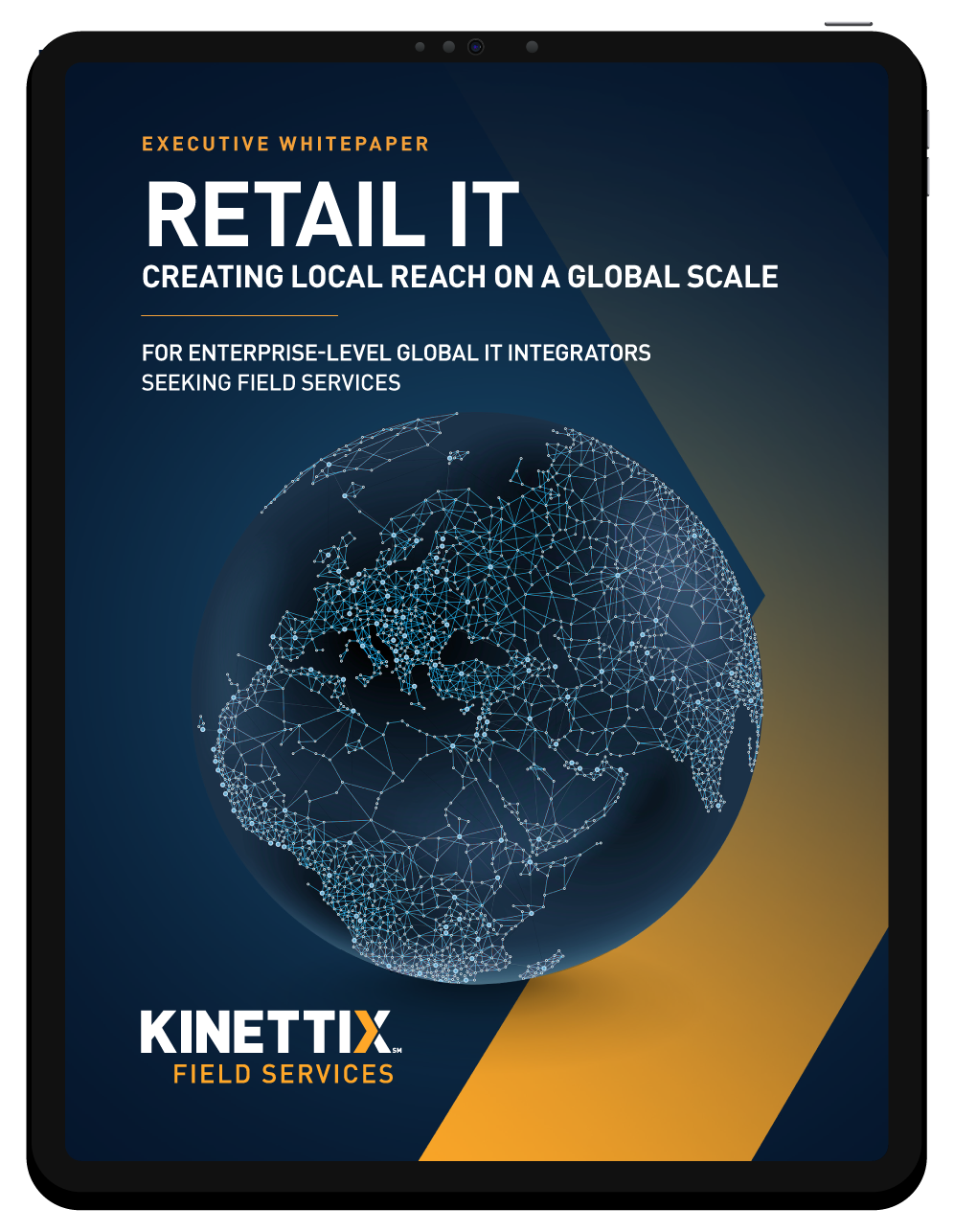 RETAIL IT: CREATING LOCAL REACH ON A GLOBAL SCALE
Retail IT must adjust to new consumer habits and expectations, as well as accommodate customers' new shopping behaviors.
This complimentary whitepaper shows how managed service providers can solve these challenges at a local level on a global scale.
Download & learn:
How cloud-based software can help simplify retail IT deployments

How to add to or scale or your workforce without breaking the bank

How to ensure more predictable costs, timeframes and outcomes

What to ask a potential retail IT partner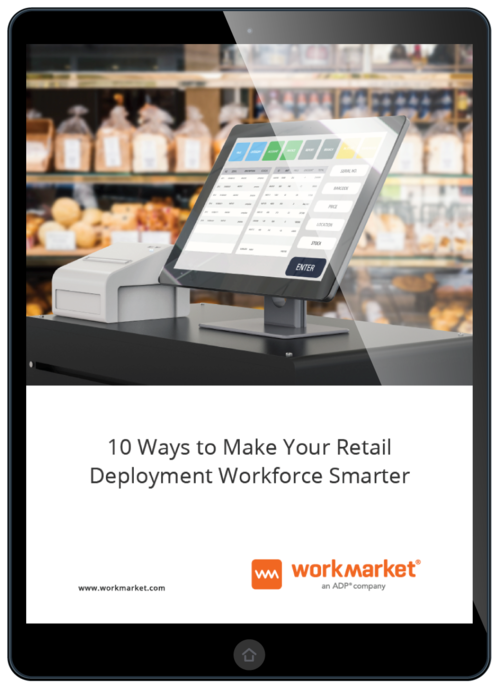 10 WAYS TO MAKE YOUR RETAIL DEPLOYMENT WORKFORCE SMARTER
As a retail technology leader in today's fast-evolving retail environment, you are faced with the challenges of rapidly innovating and quickly gaining adoption with your customer base. All the while you are struggling with shrinking budgets, aging infrastructure, and finding qualified IT labor to implement this technology in your stores.
This whitepaper, 10 Ways to Make Your Retail Deployment Workforce Smarter, outlines 10 ways you can make your retail technology deployment workforce smarter - whether you use your own labor or outsource - and get your digital transformation project off the ground.
Download it to learn how to:
Eliminate or significantly reduce cost overruns

Complete the scope of work within the scheduled time frame, eliminating revisits and reschedules

Develop a happier, better-performing workforce

Give store personnel and customers a better experience
KINETTIX CORPORATE PROFILE
Learn how we help clients create local reach on a global scale.