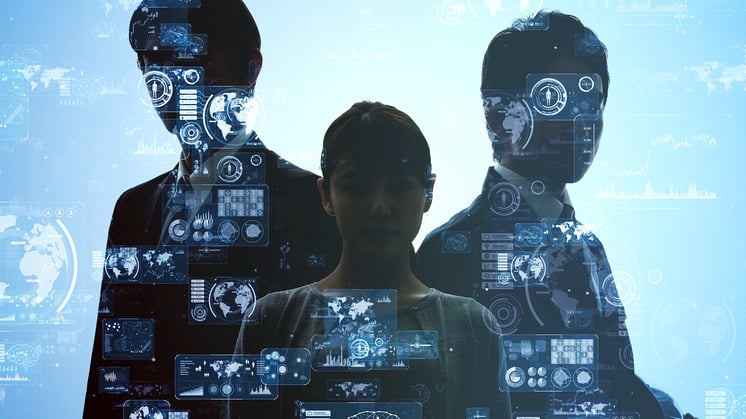 Many global IT businesses find that a contingent workforce is an excellent way to expand their teams while being mindful of their resources. Many technicians choose to work on a freelance or contract basis because they prefer the flexibility to set their own schedules. But there can also be drawbacks to working with a contingent workforce.
One of the biggest struggles is keeping your contractors engaged and aligned with your brand values. They often work remotely and aren't always around the rest of your team, which is a perk of this type of relationship, but it can also lead to a disjointed feeling.
Overall, field workers typically don't love the paperwork side of the job, despite enjoying the chance to solve customer problems. Keeping your field workers, especially contractors, happy and engaged can be a difficult task, but it's an important one. A great way to resolve these issues, yes, even paperwork, is by implementing a field service management (FSM) platform.
Field Service Management Platforms Can Strengthen Your Workforce
1. Communication
First of all, a good FSM platform helps your team communicate more effectively, no matter where they're located. Open communication helps remote workers feel more involved in the team, and it keeps everyone on the same page when it comes to bigger-picture items like scheduling or individual project information. Many FSM platforms come with a chat feature so you can easily send messages to your technicians in the field. Plus, these messages go straight to their phone or other device.
2. Improve Satisfaction
Field service management platforms also helps you improve overall job satisfaction. First of all, there is less paperwork for the technicians to worry about because everything is in one place on the platform. They can easily pull up all information related to a particular job while they're in the field. It's easy for them to take notes and keep track of the details they need to record while on the job. Any communication related to a certain job can be stored with those notes for easy reference later.
3. Increase Productivity
Working with an FSM also helps your technicians be more productive. FSMs are automated systems, which means the platform keeps track of which tasks need to be done at what time. Not only does this decrease stress for your techs, but it also increases productivity for your business because they'll complete projects in a more efficient manner.
4. Better Customer Service
Finally, field service management platforms also help you provide better customer service — which is one of the most important parts of the job, at the end of the day. Happy customers often become repeat customers.
Think about it. Sometimes a particular job takes longer than expected. While that's obviously not the goal, sometimes it can't be helped. That delay can then push back a technician's jobs for the rest of the day, which can tend to make clients unhappy. A field service management platform can re-assign the next job to a different technician so the customer doesn't have to wait. By providing better customer service, your business stands out from the competition.
A field service management platform is a great tool to help your business as a whole. You can serve your customers better and increase efficiency within your company. More importantly, though, it helps your contingent workers connect with the rest of your team and improve their satisfaction.
If you're ready to implement a FSM platform and are looking for assistance, contact us. Kinettix has years of experience helping managed service providers and global IT services companies leverage their field service management platforms to their fullest potential. When you use your platform to the fullest, you'll take your business farther.