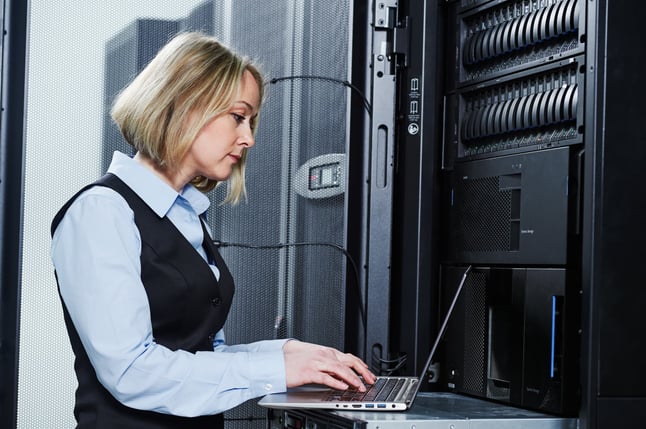 If you're like most field service project managers, you're probably facing an unprecedented backlog of projects right now. There are many reasons, most related in some way to the pandemic and resulting economic and labor market reshuffling.
Most in the industry are encountering similar issues: projects that went on hold for pandemic reasons are now priority one, and you're being asked to execute those stalled projects on an accelerated timeline. But supply chain issues complicate the process of getting the needed components for installs on your ideal schedule.
And that's to say nothing of the labor considerations: finding local deployment professionals with actual availability may be the biggest challenge of all.
All of this together means one thing: you're dealing with a backlog, even as your clients and superiors want results faster than ever before.
Field services management software can help you work more efficiently within all these constraints — and keep your sanity in the process. Here are four ways how the right field services management software can improve service delivery outcomes.
Mobile Data Collection Gives You Instant Insights & Better Agility
There's no worse feeling as a project manager than being kept in the dark. You're getting peppered with questions about the status of a project, and it's one where you can't be on site. You're completely at the mercy of your deployment team. When you don't get the information you need, you can't perform at your best.
When service delivery teams use field services management software to communicate, project managers and other invested parties get instant insights and feedback. Technicians can update project status, escalate an issue, or document job completion — on site, in the moment. Not hours later when they get back to the office.
When field services techs provide information while they are onsite, rather than later on, that information is fresher, more accurate, and often more thorough.
Best of all, you get access to all this information in real time. You can respond to stakeholders or take quicker action on projects that need your guidance, all much faster than with other reporting methods.
This approach clearly beats other methods, like paper forms, verbal check-ins or — worst of all — simply not communicating at all.
No More Missing or Illegible Paper Forms
If you're currently relying on paper forms to solve your communication needs, you've doubtless encountered numerous issues with this approach. Paper forms inevitably disappear, for one. Sometimes they never make it off the truck (if they were even filled out to begin with), while other times mistakes can happen in transit.
Forms don't have to go missing to cause a problem, either. Paper forms often end up incomplete or filled out so hastily that you can't make sense of them.
Digital workflows don't go missing. You and your tech will both know if one didn't get filled out. They can also be faster (if built properly), and you'll no longer have to spend time deciphering difficult or hasty handwriting.
The Right Software Can Ensure Regulatory Compliance
Depending on the nature and physical location of the businesses where your teams are performing service delivery, your deployment teams may be subject to a wide variety of regulations. They may be expected to provide tool calibration readings or other safety-related checks while on the job — and document that they have done so.
In certain fields and locations, there may be restrictions on where or for how long a contractor can work, as well.
The regulations can vary from industry to industry and from state to state (or country to country). But whatever regulations are in place, field management services software can help you demonstrate compliance.
Read more on how Kinettix empowers field services organizations for regulatory compliance.
Better Software and Insights Lead to Better Personnel and Resource Management
When you don't have clear insight into what's happening at deployment sites, it's difficult to properly allocate resources. But sending too few or too many personnel to a job site leads to either slowdowns or waste. Over-allocating personnel also limits your total operational capacity as you have fewer overall service delivery teams out at a given moment.
Field services management software helps you gain better insights into the actual on-the-ground operational needs of various deployment sites. As a result, you can improve your personnel allocation and resource management over time, growing both in terms of operational capacity and customer satisfaction.
Next-Level Field Services Management
A field service management platform is a great tool to help your business as a whole. You can serve your customers better and increase efficiency within your company. More importantly, though, it helps your contingent workers connect with the rest of your team and improve their satisfaction.


If you're ready to implement a FSM platform and are looking for assistance,

contact us

. Kinettix has years of experience helping managed service providers and global IT services companies leverage their field service management platforms to their fullest potential. When you use your platform to the fullest, you'll take your business farther.