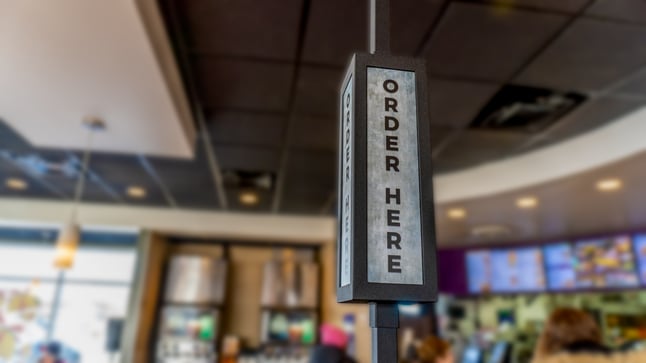 The quick service industry is oversaturated. Customers have dozens of fast food restaurants to choose from and, chances are, these restaurants are all clustered together. To stand out from the competition, quick service restaurants (QSRs) must cater to consumers' unique wants and needs.
Today, fast food customers have an increased appetite for takeout, contactless dining, and convenience. As a result, QSR operators are deploying self-service kiosks, mobile payment options, and other kinds of technology.
When it comes to tech, though, QSRs have historically lagged behind other food service establishments. Thin profit margins and high overhead costs tend to put restaurant IT investments low on operators' priority lists.
But now, COVID-19 has brought about a fundamental shift in the market and operators are now having to rethink their priorities. Where it originally took a backseat to customer service and other areas of operation, QSRs are realizing that restaurant IT is a critical factor for growing market share in a post-COVID world. They're ready to deploy more advanced tools to protect health and safety, streamline operations, and improve the customer experience.
Managed service providers (MSPs), in turn, need to be agile in order to serve their QSR clients and keep up with industry trends. Let's look at two challenges that MSPs face during restaurant IT deployments and how to solve them.
Problem #1: Finding QSR-Qualified Technicians
As QSRs refocus on their IT infrastructure (and prepare for the next pandemic or disaster), the need for top IT talent has become more urgent. This urgency became acute when the pandemic first struck and companies had to quickly streamline their operations and adapt their business continuity plans to accommodate tightened healthy and safety guidelines.
Writing for CIO, contributor Justin Vianello makes this stark observation: "The United States has always struggled to meet the demand for tech skills, and recently it's only been exacerbated by additional converging factors in the middle of the pandemic."
Vianello also cites the need to "look at different ways to create this net-new supply of highly qualified tech professionals."
Solution: Hire a Partner to Curate Your Tech Pool
QSR clients need (and expect) their MSPs to be responsive. They want experienced field technicians who can quickly respond to their dispatch request without creating a disruption in service.
As an MSP, you may not always have a technician with the right skill set on your team. Or you may not have enough qualified technicians to meet the increased demand. For example, your QSR client might want to deploy IOT-enabled appliances in their kitchen, but none of your full-time employees (FTE) have any experience with this technology.
By hiring a global staffing partner, MSPs gain access to a robust network of vetted technicians with a wide variety of QSR-related skills. You keep the permanent technical and repair staff you need and supplement your FTEs with a qualified contingent workforce. That way, you're able to quickly respond to your clients' needs as they evolve — without having to increase your payroll or go through a lengthy hiring process.
Plus, if you land a multi-unit client with quick service restaurants in multiple states, the global staffing partner can find technicians local to the establishment, creating faster response times.
Problem #2: Managing Resources & Logistics
QSR operators, MSPs, and technicians are only a fraction of the professionals involved in restaurant IT deployments. There are also vendors, subcontractors, and electricians, to name a few. Having an open line of communication between these individuals is key to delivering successful outcomes and removing bottlenecks.
Solution: Look for an End-to-End Restaurant IT Partner
Hiring a restaurant IT partner has benefits beyond bolstering your contingent workforce — if you choose the right partner, that is.
Look for a restaurant IT partner that offers an end-to-end solution. Kinettix, for example, provides project management and project coordination expertise as an overlay to properly manage field technician resources for dispatch services or large-scale multi-site deployment projects. We'll manage your restaurant IT deployment from beginning to end, including:
Sourcing, vetting, and assigning techs with the correct skill set.
Briefing the assigned techs before they arrive at the site.
Conducting pre-check calls one day and one hour before each dispatch to make sure the technician remains on schedule.
Purchasing and scheduling any equipment needed during the project, such as cranes for digital menu boards.
Referring, resolving, or escalating any problems or issues to the correct personnel.
By leveraging an end-to-end solution, you can stop worrying about all of the moving parts and instead focus on what really matters: your relationship with your QSR clients.
Technology can help quick service restaurants stand out in an oversaturated market — but operators and managed service providers need reliable restaurant IT partners to help them achieve favorable outcomes.
If you need experienced field technicians and project coordinators for your next restaurant IT deployment, contact Kinettix. We have a network of over 25,000 techs in 90 countries around the world. We also leverage a fully integrated platform called Dispatch1Ⓡ that helps our team manage every aspect of your project with complete transparency.